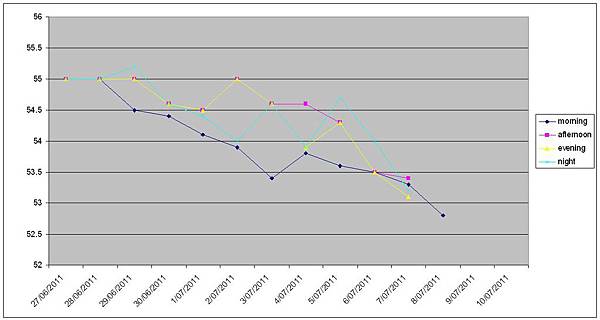 The above chart is recorded from 27/7 to 8/7 (today); morning, afternoon, evening and before bed 4 times everyday. it's still morning now so there's only 1 figure for today.
you can see the first few days the weight wasn't really changing. the first week it's basically still around 55kg. there were downs for about 0.5kg or even 1kg but then it goes back up to 55kg. but the second week (this week), the body weight has been stably decreasing.
As at today, i lost 2.2kg in 10 days, equivalent to 4.84 lbs.
the long pants that i couldn't fit before, are now loose. it's pretty good.